Throughout the years, technology companies have been known to settle in and dominate certain cities. From Silicon Valley in California to Austin, Texas, these companies have a tendency to set up headquarters and liaison offices in harmonious areas. This creates cities that are dominated by the technological industry. Having a large presence of technology companies in any given city can be an excellent driver for the economy, real estate, local businesses, and city culture. Currently, many families are moving to Palm Beach Gardens.
Palm Beach Gardens and Palm Beach County
The overall area of
Palm Beach County
is situated on Florida's Atlantic coast and stretches into inland areas like the
Everglades National Park
. The county is known for being home to exciting cities, beautiful coastlines, historical attractions, and iconic beaches. The city of Palm Beach Gardens showcases the best of what the area has to offer. You will find everything from museums to popular restaurants and shopping centers within an accessible distance. A tropical climate with consistently delightful temperatures provides an environment that allows greenery, wildlife, and luxury features to thrive.
A way of life that is upscale, enjoyable, and relaxed is the standard in Palm Beach Gardens. Encouraging a relaxing way of life makes the area a perfect backdrop for tech companies and their employees. Read on to learn more why people are moving to South Florida.
The industry expansion

For some, Florida is thought of as being a "retirement location." This reputation tends to come from the luxury standard of living and the relaxed environments seen in many cities in the state. Palm Beach County is working to redefine the area. Tech companies of varying sizes and status have gravitated toward the area in recent years, moving their headquarters to various points within the county.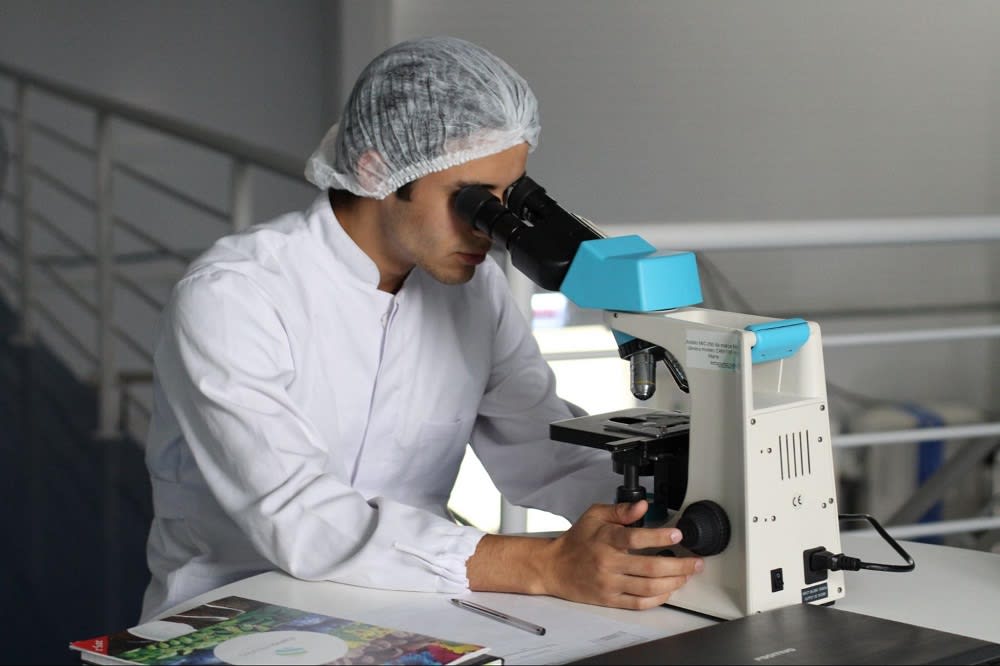 Photo courtesy of Pexels
A prime example of this is AeroClean Technologies, a newer technology company that aims to improve indoor air safety. AeroClean moved its headquarters to Palm Beach Gardens in 2021 and has since developed industry-specific plans to expand and grow its company. These plans for expansion focus on high-level careers with equally high salaries, which cater perfectly to the city's esteemed locals. By 2023, the company plans to create around 100 jobs with a minimum average of six-figure salaries. This will stimulate the local economy in a variety of ways.


Another company that has aimed its expansion at the local area is Virtu Financial, a fin-tech company with big plans for its Palm Beach presence. Plans to build a class-A, state-of-the-art headquarters with over ten thousand interior square feet were announced in early 2021.


The Palm Beach Gardens City Council gathered in 2021 to vote on—and approve—the issuance of employee-incentive grants centered around economic development. In short, the grants are aimed at increasing the labor force at eligible companies as a way to stimulate and increase economic growth within the county. These grants are offered in six-figure amounts and serve an important purpose for large companies that are interested in expanding to Palm Beach County. Offering an incentive to move headquarters or even opening a corporate office within the county draws in successful companies with big budgets and growing workforces. These large headquarter projects not only provide careers for both new hires and tenured employees but also provide work to laborers who will build and upgrade the facilities.
What it means for the city

These plans for expansion are great news for large companies and their executive teams. But they also bring undeniable benefits to the city, its economy, and locals. Along with providing more jobs in the city, these expansion plans bring in more residents that plan to live in the city long-term. Since many workforce expansions are concentrated on high-earning positions, this increase skews positively for statistics in the Palm Beach County real estate market. This kind of growth can also easily raise statistics like the average local income, home price, and city growth rate. Boasting impressive numbers is not only nice to see on paper; it also continues to put Palm Beach County on the radar for other corporate tech companies looking to expand or move their physical offices.


More locals with more expendable income means further economic growth for both Palm Beach County and Palm Beach Gardens. People migrating to the area for work will need to shop, enjoy recreational activities, buy homes, and purchase cars. An increase in this kind of activity propels the local economy, especially when consumers work to buy from and patronize local businesses.
What it means for Palm Beach County real estate
Newcomers to Palm Beach County will need somewhere to call home. This is wonderful for the local real estate market. Agents will have the opportunity to serve the consistently growing population of home buyers within Palm Beach County. Sellers that have been interested in putting their
homes on the market
will likely see an increased opportunity to do so with the heightened demand for homes. Depending on how quickly businesses migrate to the local area, the demand for homes could reach record highs. If the demand for homes can be met,it will have a positive impact. However, should the demand for homes exceed the actual number of homes that are listed on the market, home buyers that have recently entered the market may have to endure waiting to find their new Palm Beach Gardens home and possibly rent in the meantime.
With so many people moving to Palm Beach Gardens, navigating the real estate trends can be complex. If you are a current homeowner looking to sell or you're interested in moving to South Florida, seek help from a realtor to guide you through the process.
McKinley Navaroli
has the experience and expertise to assist you in the process. Contact her today to discuss your real estate needs.

*Header photo courtesy of Shutterstock