With fantastic year-round weather, plenty of fun activities, and a laid-back culture that invites fun and relaxation, Palm Beach is a natural choice for those who want to own a primary or vacation home in an ideal location. In addition to numerous museums to visit, MLB spring training to watch, and fabulous nightlife options, Palm Beach also has many unique restaurants you can visit for brunch, lunch, and dinner. If you're going to be in the area to look at homes for sale in Palm Beach, make sure the following eateries are on your radar.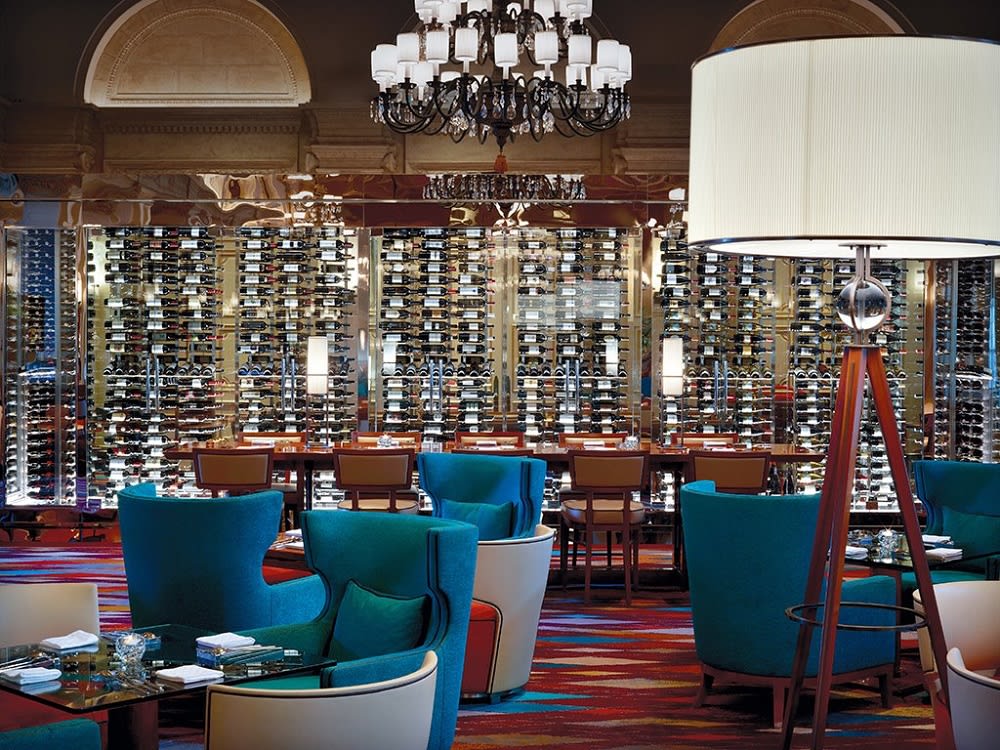 Photo courtesy of Henry's Palm Beach

If you haven't chosen a place to stay while in town to look at Palm Beach real estate, consider The Breakers at Henry's Palm Beach. It has gorgeous waterfront accommodations and numerous dining options. One of the best is the new Henry's Palm Beach, which offers nostalgic comfort food in a social environment. Their popular menu items include the butter crumb dover sole, chicken pot pie, and lobster roll. The restaurant also has an extensive wine list, craft cocktails, and a great selection of craft beers on tap. Plan on stopping in for social hour Monday through Friday from 3 pm to 5 pm to get half-priced drinks and a special menu served at the bar.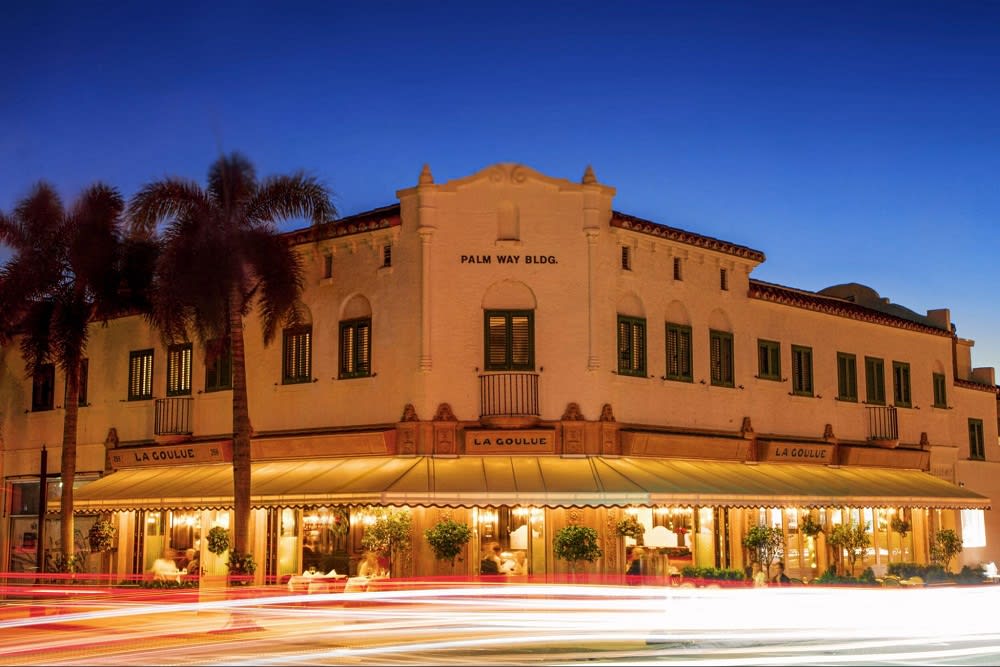 Photo courtesy of La Goulue Palm Beach

If you've ever been to La Goulue in New York, you'll know what to expect when visiting the Palm Beach location. A high-end bistro with a chic setting and upscale French Cuisine, this restaurant quickly became a local favorite when it opened in Palm Beach in 2020. If this sounds like your perfect spot, make sure you get reservations beforehand. The long wait times are no surprise as the French onion soup covered in bubbling, gooey gruyere and provolone, roasted duck breast, and caviar options are among the best dishes in the area. If you want more casual dining, you can also visit La Goulue for lunch Monday through Friday, brunch on the weekends, or happy hour (called Apero) during the week from 2:30-5 pm.

When you visit Table 26, you'll dine in style. From the beautiful veranda to the white linen-covered tables, you'll feel pampered and treated when you make a dinner reservation. The global cuisine includes a rotating selection of fresh fish, sous vide double-cut pork chops, zucchini pasta with roasted heirloom tomatoes and basil, lobster mac and cheese, and an excellent lamb burger with feta cheese. This is the perfect place to celebrate making an offer on one of the homes for sale in Palm Beach, especially when you pair your meal with a fine bottle of wine. Interesting in trying out Table 26 but looking for a more casual dining experience? Come by for happy hour from 4-6 pm to get smaller bites like ginger glazed calamari, hand-crafted cocktails, and specials on wine and beer.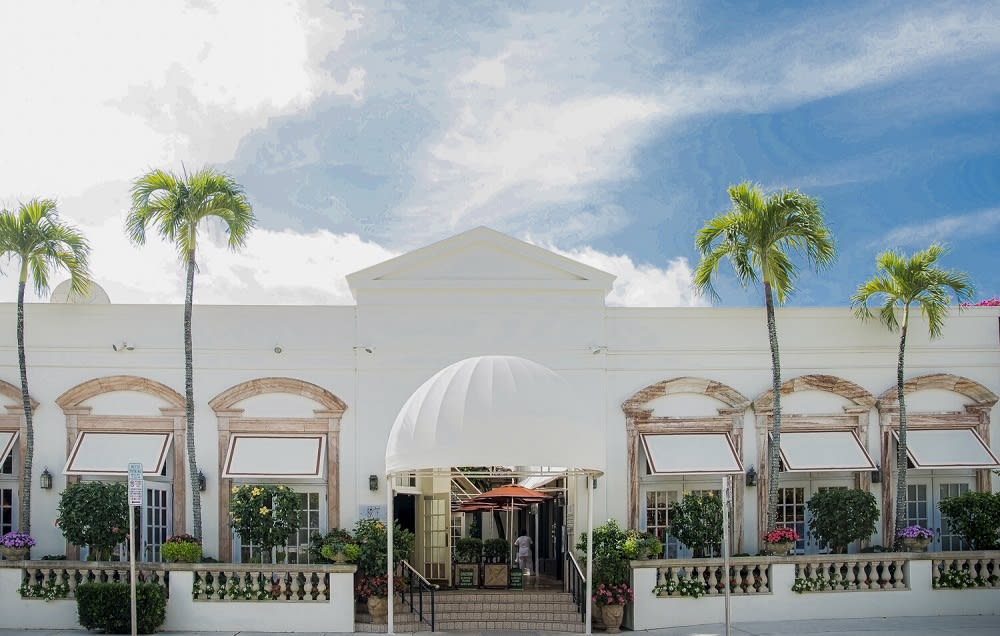 Photo courtesy of BiCE Ristorante Palm Beach

A dining institution across the globe, the BiCE restaurant empire is synonymous with top-quality authentic Italian food in casual yet classy environments. The BiCE location in Palm Beach is no exception. Located in a beautiful Mediterranean villa on Worth Ave, this restaurant is extremely popular due to its fun, upbeat atmosphere, a menu full of classics, and unique fusion-type dishes. Sit inside or enjoy the weather on the outdoor patio as you sip on a glass of wine and peruse the menu. Will you start with the poached seafood salad or the crispy calamari, zucchini, and mushrooms? Will your main entrée be butternut squash and ricotta ravioli or linguine with clams? Will you end your meal with gelato or crème brulee? The good news is that you can't go wrong no matter what you choose.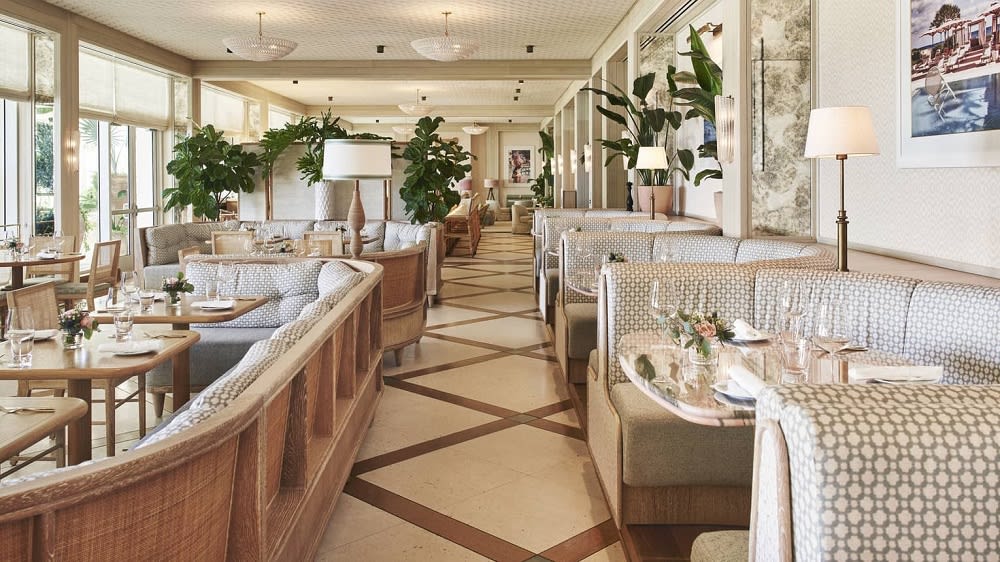 Photo courtesy of Florie's

Located at the beachfront of the beautiful Four Seasons Hotel, Florie's is popular with tourists and those who own Palm Beach real estate. It is the first U.S.-based restaurant for owner Mauro Colagreco, who has earned several Michelin stars at his other eateries. Florie's serves dishes from several cuisines, though each has clear Mediterranean influences. Your options range from black truffle pizza to crispy pork belly cooked in a tandoor oven and salt-crusted Mediterranean dorade. Florie's also serves a delicious breakfast featuring Belgian waffles and thick-cut brioche French toast and Sunday brunch. Like many fine dining restaurants in Palm Beach, Florie's also has a more casual dining option at the bar, where they serve oysters, artisanal cheese boards, pizzas, and burgers.

With two locations, one in Palm Beach and one in Nantucket), LoLa 41 is named for its specialty of serving cuisines from the 41st parallel. To celebrate this unique quality, LoLa 41 has coins from countries on the parallel embedded in the sushi and cocktail bar. Reservations are highly recommended for dinner, brunch, and lunch, but you can usually grab a seat for happy hour to enjoy sushi rolls, small plates, like pot stickers or skirt steak tacos, and select drinks. If you make a dinner reservation, be prepared to feast on lobster fried rice, hoisin lacquered baby back ribs, and Korean beef bulgogi over egg noodles. If sushi's more your style, you can choose from an extensive menu of traditional hand rolls, specialty rolls, and sashimi.
Search for Palm Beach real estate
Do you want to live near all these fantastic dining options and invest in one of the homes for sale in Palm Beach? Help is just a phone call away. Reach out to trusted Palm Beach Realtor
McKinley Navaroli
for expert help finding the island home of your dreams.