When searching for a home, people often ask what they should be looking for. Though every buyer's needs are different, a few things are non-negotiable. What's more, if you go into the process with a clear idea of your "non-negotiables," it will be much easier to find the right property for you and your family. Here are the things you should never compromise on when searching for houses for sale in Tequesta.
Location
The most important non-negotiable when searching for
Tequesta real estate
is its location. You need to decide what neighborhood or area you want to live in and then start your search there. Do you prefer to be in the heart of the city or out in the suburbs? If you have young children, you'll also want a home that is located in a good school district. You may also want to ensure you're in an area convenient for shopping, dining, and entertainment — in other words, an area that will support your desired lifestyle. Once you've narrowed down the location, you can start looking at specific homes.
Keep in mind that you may fall in love with a property, but if it's not situated in a desirable neighborhood, it will be hard to resell later down the road. As such, be sure to pick a community you can see yourself living in for the long haul—one with
great schools
, parks, and amenities nearby. Don't be afraid to walk away from a home that ticks all the other boxes but is situated in a neighborhood that simply doesn't feel like home.
Amenities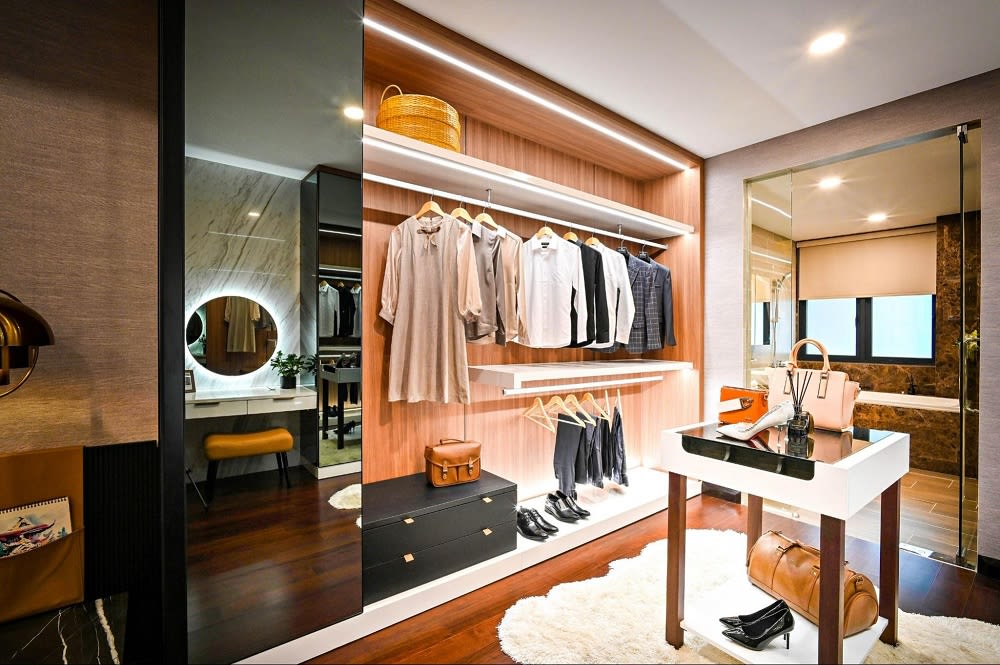 Photo courtesy of Unsplash
When searching for a new home, there are certain amenities that are simply non-negotiable. For instance, a top-of-the-line chef's kitchen is essential for any serious cook. It should include high-end appliances, plenty of counter space, and a large island. A luxurious master suite is also a must, with a spacious bedroom, a spa-like bathroom, and ample closet space. Other important features to look for include central air conditioning, an in-unit washer and dryer, and hardwood floors.


Of course, everyone's non-negotiable amenities will be different. At the end of the day, your home should have all the amenities that you need and want. Imagine your perfect home and ensure that the homes you're considering meet as many of those criteria as possible.
Size

You don't want to feel too cramped living in a small space or too spread out and lost in a large one. Consider how much space you'll need based on your current and future lifestyle; if you're planning on starting a family soon, you'll need more bedrooms than if you're single or an empty nester. Do you want a sprawling estate or something more modest? Keep in mind that luxury homes tend to come with higher price tags, so you'll want to make sure you're getting your money's worth in terms of square footage.
Natural light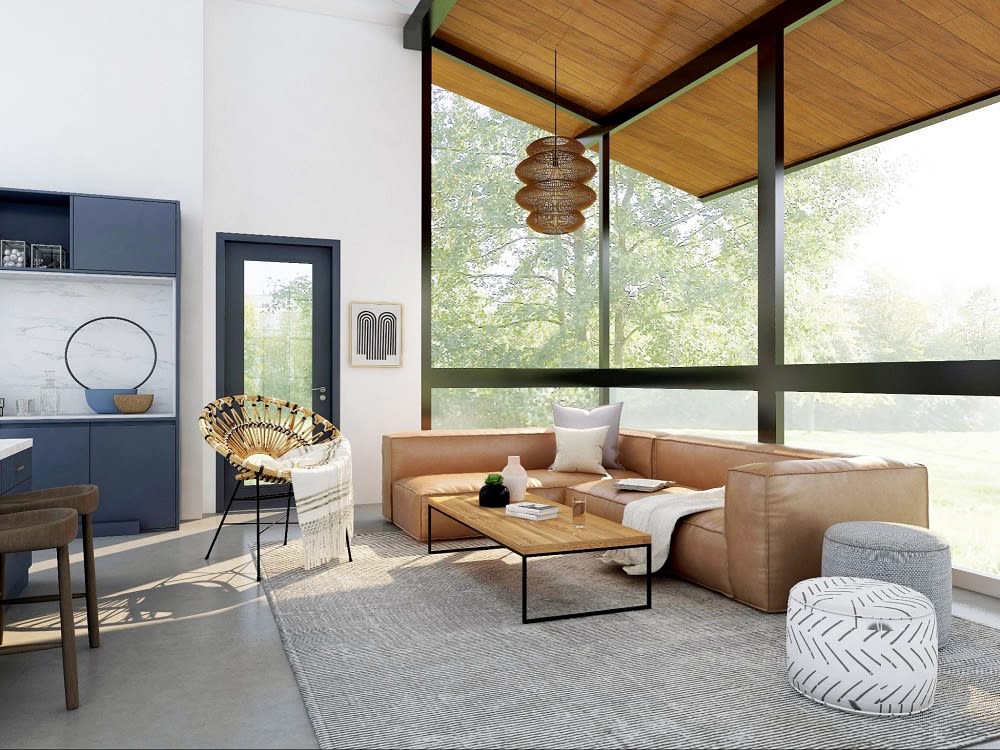 Photo courtesy of Unsplash
There's just something about natural light that makes a house feel like a home. Maybe it's the way it warms up a room or the way it casts a golden glow through the windows. Whatever the reason, there's no denying that natural light is one of the essential features to look for when searching for a luxury home. More importantly,
natural light
is essential to your physical and mental health. So make sure that the homes you're considering have plenty of windows to let in loads of sunshine. Supplemental lighting is also key, so remember to look for well-lit rooms with high ceilings.
Style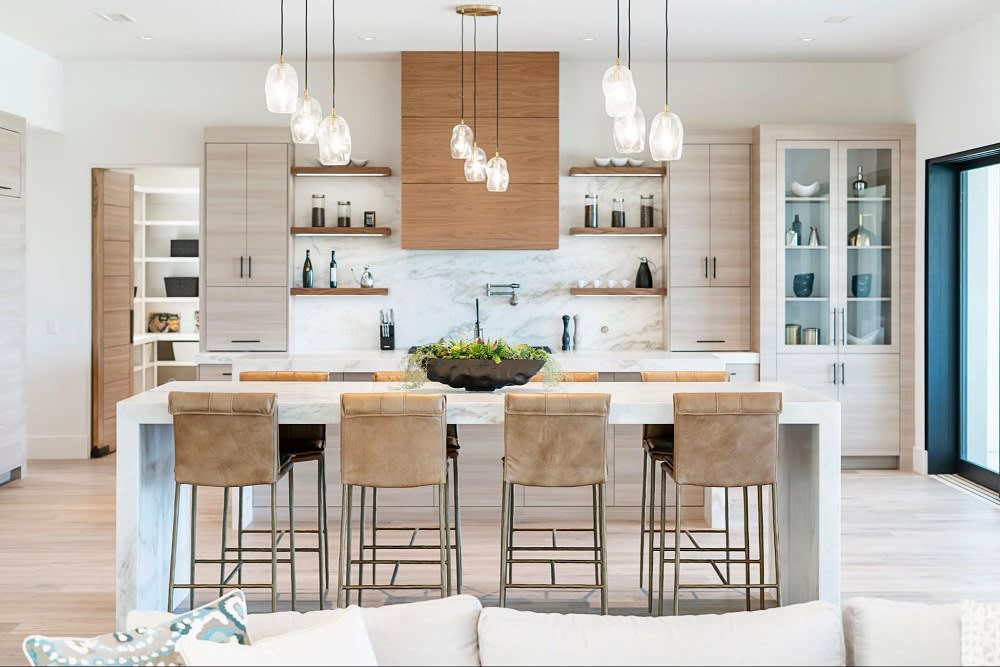 Photo courtesy of Shutterstock
The style of your home says a lot about who you are, and when you are looking for a luxury home, you want to make sure that it reflects your style. Every element of the home must come together to create a cohesive look that exudes affluence and sophistication. From the sweeping staircase to the hand-carved mantel, every detail should be carefully chosen to reflect the opulent lifestyle of the homeowners.


Further, luxury homes are often located in prestigious neighborhoods. As such, it is essential that the home makes a strong first impression through its curb appeal. Once you're inside, imagine yourself living there and decide if the style of the house works for you. With its unique blend of luxury and style, a well-designed home can set its owners apart from the rest.
Finishes

The term "finishes" encompasses everything from countertops and light fixtures to hardware and appliances. When you're paying top dollar for a luxury home, you expect attention to detail — and that means everything from high-end finishes to custom millwork. So be sure to take finishes into consideration during your search. After all, part of the appeal of buying a luxury home is being able to enjoy high-end materials and craftsmanship the moment you move in.
Ready to move in

Speaking of move-in-ready, a non-negotiable on our list is finding a home that is turn-key and ready to enjoy as soon as you close — or at least close to it. Unless you're an experienced handyman or contractor, buying a fixer-upper that requires extensive renovations may not be on your to-do list. Unless, of course, that's something you're specifically looking for.
The right price

Of course, price is yet another important consideration when searching for a luxury home, as you'll want to ensure you are receiving the best possible value for your money. Work with a qualified real estate agent who can find properties within your budget that still meet all of your other criteria. With their assistance, you can find the perfect luxury home for your needs without breaking the bank.


Are you looking at houses for sale in Tequesta?
McKinley Navaroli
has extensive experience buying and selling Tequesta real estate.
Contact McKinley
today to find the perfect Tequesta home.

*Header photo courtesy of McKinley Navaroli