Jupiter is a wonderful beach town on the north end of Palm Beach County that many families know as a fun vacation spot. There are great beaches, marine and wildlife sanctuaries, and a classic old red-brick lighthouse towering over it.

If you've enjoyed Jupiter while on vacation, you will love living in this comfortable community of some 62,000 people located in a gorgeous natural setting where the Loxahatchee River, the Intracoastal Waterway, and the Atlantic Ocean meet up. There are plenty of family-friendly outdoor activities that you can enjoy year-round in a tropical climate and a natural setting as beautiful as you'll find anywhere.
The best outdoor activities in Jupiter
Jupiter Inlet Lighthouse
People who have just bought houses for sale in Jupiter can get a great orientation to the area by visiting the iconic red-brick
Jupiter Inlet Lighthouse and Museum
. The lighthouse was built in 1860 on the north bank of the Loxahatchee River. It offers climbing tours and breathtaking sunset tours. These tours can be either self-guided or guided by a docent. The adjoining museum has exhibits of the area's long and rich history. It has earned the distinction of the Jupiter Inlet Lighthouse Outstanding Natural Area, National Conservation Lands.
Juno Beach Park & Pier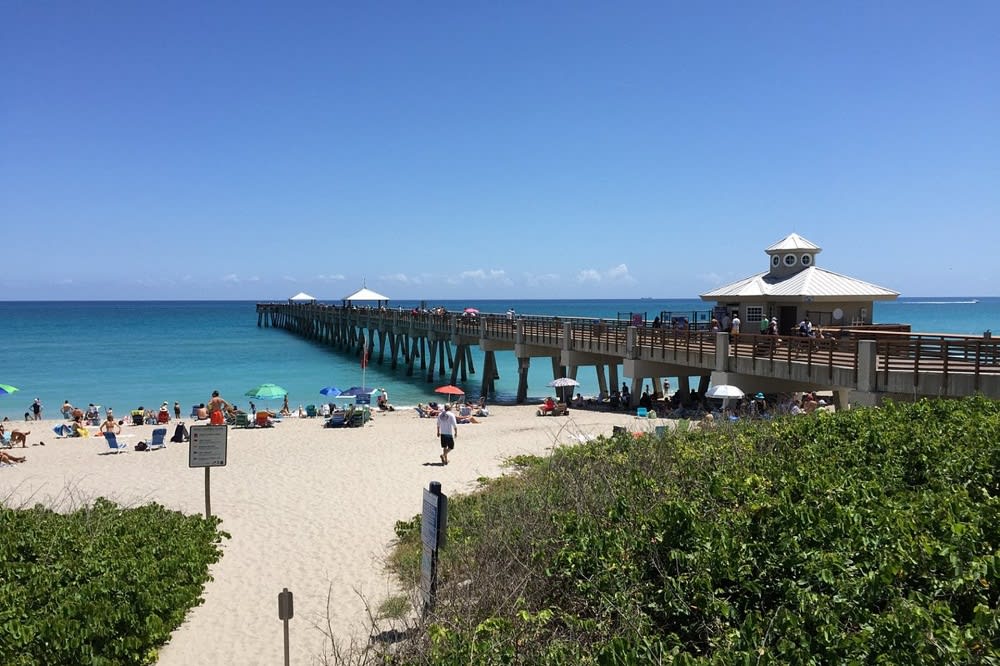 Families who have settled into Jupiter real estate will love the experience of visiting
the Juno Beach Park & Pier
right on the Atlantic Ocean. The pier extends almost 1,000 feet and is great for casting a line to do some saltwater fishing. Families will need to buy fishing licenses, which are available at the pier. If you don't have your own poles, you can rent them there, as well as buy bait. There is also a snack bar and gift shop.

Juno Beach is a great place to sunbathe and splash around in the waves. It's also one of the main surfing beaches in town. The park has everything needed for a family outing, including picnic tables and a shelter, a shower to clean off after swimming, a restroom, and free parking.
DuBois Park
DuBois Park
is a great recreation area that might just be the best nautical playground in the area. The park features a big jetty that sticks out into the Loxahatchee River right before it hits the Jupiter Inlet. It features a long beach for swimming, sunbathing, and surfing. Families who live in beach homes in Jupiter can arrive by boat as well as by car, as there are several boat slips. There is a playground and plenty of room to have a picnic. There's also a quiet area where people can enjoy snorkeling.
Jupiter Beach Park

Jupiter Beach Park is a wide beach on the Atlantic Ocean where it meets the Jupiter Inlet. This is a great beach for swimming in the blue ocean waters and catching some serious rays. There are also sand volleyball courts and two nearby surfing schools. Families who live in Jupiter real estate come here to splash around and have a picnic. The wide Ocean Trailway is a fun place to walk, jog, rollerblade, and ride bikes.
Loxahatchee River Center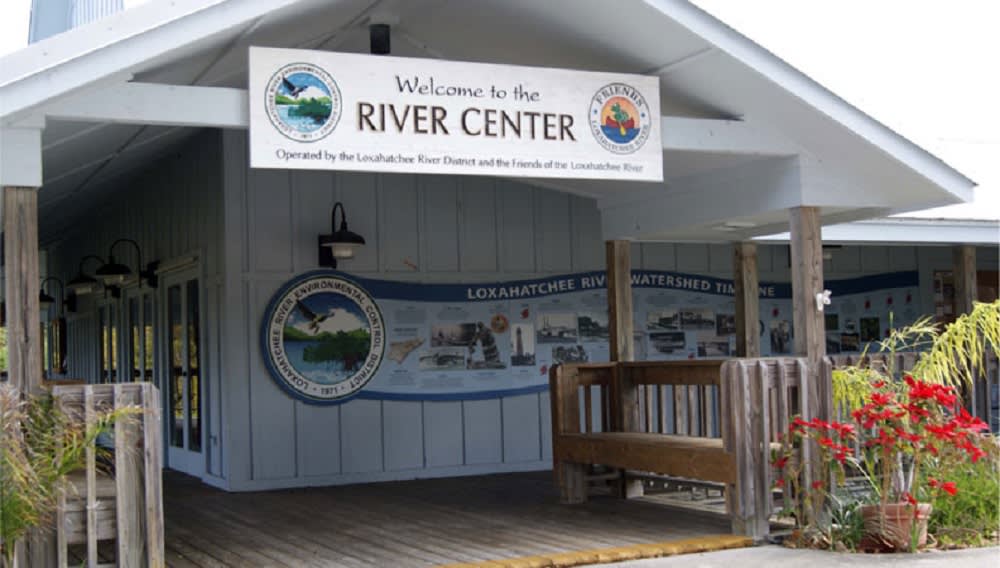 A cool place for families is the
Loxahatchee River Center
, which is located in Burt Reynolds Park on the Intracoastal Waterway just south of the Loxahatchee River. This center has fresh and saltwater aquariums and interactive exhibits such as a "touch tank" that shows the entire ecosystem of the Loxahatchee River. The River Center has many programs and camps, as well as boater safety programs and a family fishing tournament.
Loggerhead Marinelife Center
Photo courtesy of Loggerhead Marinelife Center
Once families have moved into homes for sale in Jupiter, they can take their kids to the
Loggerhead Marinelife Center
, known by locals as "the turtle hospital." It is located in Loggerhead Park, just south of the pier, and serves as a research, rehabilitation, education, and conservation center for endangered sea turtles. Kids love visiting the indoor exhibit area and then heading outside to see turtles recuperating in large tanks.
Busch Wildlife Sanctuary
Another great place for kids and families to visit is the
Busch Wildlife Sanctuary
, located a few miles inland. This refuge and nature center focuses on Florida wildlife and has plenty of kid-friendly exhibits and trails through wetlands and woods that are great examples of Florida habitats.
Baseball games
If your family loves baseball, living in Jupiter will be like living a dream.
Roger Dean Chevrolet Stadium
in the Abacoa neighborhood is the spring training home of the Florida Marlins and the St. Louis Cardinals, hosting workouts on backfields and then games in the main stadium. During the rest of the spring and summer, it is the home of four minor league teams: the Jupiter Hammerheads, Palm Beach Cardinals, Gulf Coast Marlins, and the Gulf Coast Cardinals. The stadium was built in 1998 and has a capacity of 6,871.

The stadium is named for Roger Houston Dean, who was an officer in the U.S. Navy during World War II and then became one of the nation's first mega auto dealers.
Ready to move to Jupiter real estate?
These are just some of the family-friendly outdoor activities in Jupiter. If you plan to buy or sell Jupiter real estate in 2022, partner with lifelong area resident
McKinley Navaroli
for an enjoyable transaction. McKinley prides herself on her and her team's top-notch service. They're the perfect partners to help you find your dream home.