Palm Beach Gardens is filled with exceptional educational opportunities for every age group. From elementary school to college, parents are proud to know that their children are only a few miles away from some of the best educational institutions in the state.
The public schools in the area are part of the School District of Palm Beach County, the tenth largest in the nation and fifth largest in Florida. The district serves more than 197,000 students and the entire district is
accredited
by Cognia, which evaluates schools for their exceptional, innovative practices to improve learning, teaching, and leading.
In addition to the public schools, there are several high-achieving private schools in the community — here are some of the top-performing schools in Palm Beach Gardens.
Marsh Pointe Elementary
Marsh Pointe Elementary
is a public school within the School District of Palm Beach County and serves over 900 students in grades K-5. They're ranked
#6 within the district
and #54 in the state, showing 92% proficiency in math and 86% proficiency in reading.
The student-teacher ratio is 16:1 and teachers at Marsh Pointe are highly dedicated to their work — in 2021, Michael Galluchi was a finalist for the
William T. Dwyer Award
for teaching excellence. The school is renowned in the community for its excellent teaching and administrative staff who encourage students' curiosity and passions, allowing the school environment to feel upbeat and family-like, rather than a rigid institution.
Palm Beach Gardens Elementary
Another fantastic public school option is
Palm Beach Gardens Elementary
on Riverside Drive. With over 650 students in grades K-5, Palm Beach Gardens Elementary is another school with outstanding teachers. Barbara Boehringer was also nominated for the
William T. Dwyer Award
in 2021, proving an abundance of incredible teachers within the School District of Palm Beach County.
This elementary school is a public magnet school with an A- rating from Niche. They're rated #16 as a Most Diverse Public Elementary School in Florida and #82 Niche Standout Elementary School in Florida. Students at Palm Beach Gardens are proficient in math (80%) and reading (72%),
which is higher than a majority of schools in Florida
.
The Benjamin School - Upper School Campus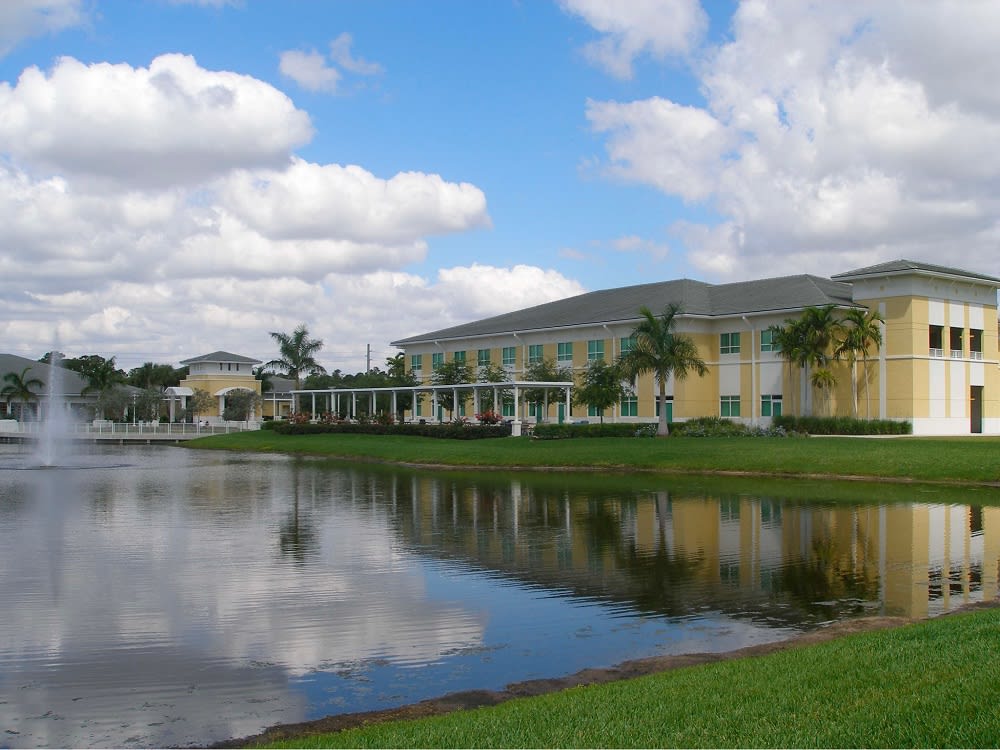 Photo courtesy of pbgfl.com
The Benjamin School
is a private, PK-12 day school with two campuses. The Upper School campus (grades 9-12) is located in Palm Beach Gardens on
50 beautiful acres
. Students at the Upper School can choose from 23 AP-level courses and a dozen honors courses, all within a state-of-the-art and forward-thinking building. The Benjamin School prepares students to enter college in the United States and across the world and focuses on personal attention to each student in order to foster a love of learning, personal responsibility, concern for others, and self-motivation.
Student-teacher ratio is 7:1 with about 70 students in the upper level grades. Students consistently place in athletics each season and all students go on to attend a higher institution post-graduation.
St. Mark's Episcopal School
St. Mark's Episcopal School
is a co-educational, independent day school for grades PK-8 and provides an enriched learning environment centered around Christian teachings. St. Mark's was originally established as a preschool, but quickly grew to include elementary and middle school students and is part of the National Association of Episcopal Schools and the Vestry of the Church. With over 400 students, St. Mark's has proven to be a top choice for children in Palm Beach Gardens, especially if you're searching for a religious-based educational program with a small, familial atmosphere.
The student-teacher ratio is 6:1
and the school offers over 20 different programs for extracurricular activities.
St. Mark's mission is to help children grow intellectually, emotionally, socially, physically, and spiritually. Since the school has a smaller student body, their teachers are able to get to know each student and offer personalized education and more time with each student, practicing a whole-child teaching approach. St. Mark's has a wonderful foundations athletics program to build confidence in young athletes and encourages community service as part of their curriculum and mission.
The Weiss School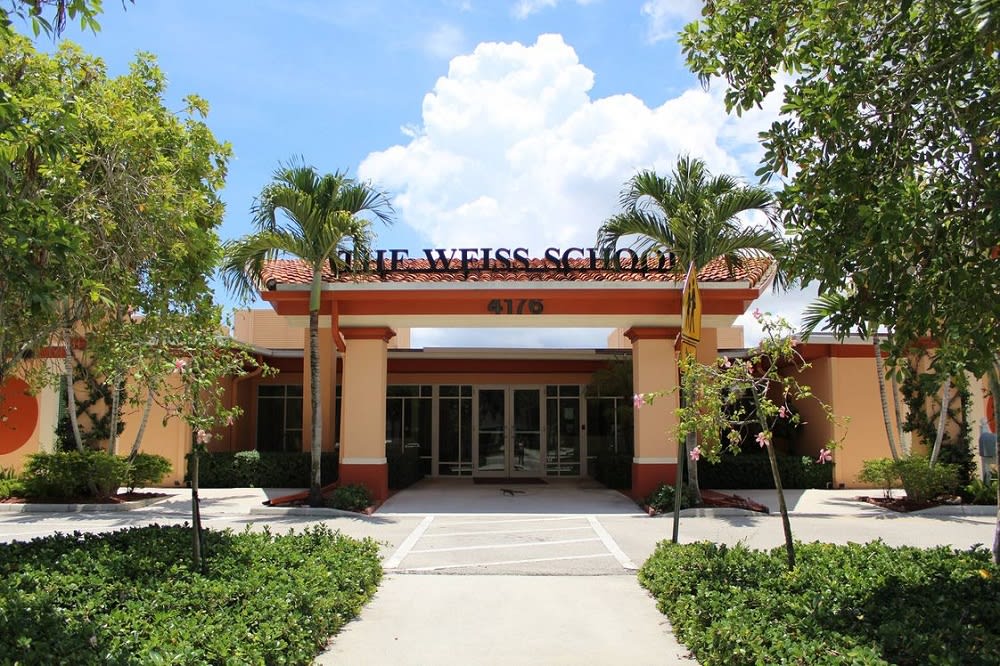 Photo courtesy of Private School Review
The only school in Florida focused on gifted and talented students,
The Weiss School
is a top-performing institution for grades PK-8 in Palm Beach Gardens. With just 300 students, The Weiss School is the best option if you're looking for personalized attention for your student. This private school is accredited by the Florida Council of Independent Schools, the Florida Kindergarten Council, and the Southern Association for Colleges and Schools.
The Weiss School provides students with a unique curriculum of academic subjects and elective courses to prepare students for the 21st century. The school focuses on fusing creativity, communication, and critical thinking skills together to encourage a love of learning for each student. The school is a national leader in gifted and talented educational programs and features a healthy mix of rigorous academic programs, state and local competitions, and competitive sports teams.
Palm Beach State College
If you're looking to stay in the neighborhood for college or spend the summers taking a few higher-level courses,
Palm Beach State College
is located right in Palm Beach Gardens on PGA Boulevard. The college opened in 1982 and offers for-credit and non-credit courses in Associate Art and Science degrees and certificate programs. The campus sits on over 120 acres of gorgeous, Palm Beach Gardens scenery and boasts over 15,000 students enrolled each year.
Palm Beach State College is home to the Myrna Rubenstein Pavilion, perfect for studying native flora and fauna, and the Bioscience Technology Complex, an elite STEM center with a 50,000 square foot library, laboratories, and a horticulture center.


With dozens of events held throughout the year, Palm Beach State College brings the entire Palm Beach Gardens community together — no better way to celebrate the beautiful neighborhood than by attending a college-sponsored event or earning a few credits towards a degree without leaving the community!
Looking for Palm Beach homes for sale?
If you want to move to Palm Beach to make the most of all of the schools the county has to offer, contact Palm Beach real estate agent
McKinley Navaroli
. With twelve years of experience and tremendous passion, McKinley is the local expert for properties in
Tequesta
, Florida, and other nearby cities. If you are looking for the best schools for your kids and the best home for yourself,
contact McKinley Navaroli
to get started searching for your dream home in Palm Beach Gardens today.